Our School
Geeta International is an English Medium, co- educational institute, a unit of GEETA EDUCATIONAL AND WELFARE TRUST, affiliated to CBSE New Delhi India with affiliation number 2133345 and school code 71551. It is situated on Balrampur Road, Gonda, 2 kms approximately from Gonda Railway Station, 5 kms from Gonda Bus Station and approx. 500 mts from Subhagpur Railway station. .The school is built in a calm and serene environment ,outside the hustle and bustle of city. Away from the pollution of the city, the school provides an ideal environment for academic and co curricular excellence. Our school was established in 2016 and currently runs classes from Play Group to VII. We are continuously seeking "For a Better Tomorrow", and believe that if we will, no one can stop us from making Gonda a better place to live in.The school is committed to the case of promoting sound and moral values and encouraging and developing overall personalities of students.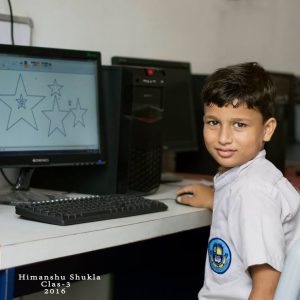 Mission
Geeta International School prepares its students to understand, contribute and succeed in a rapidly changing environment regardless of their background. We aim to create innovative thinkers who are aware of their social responsibilities. We believe in academic freedom, tolerance and experimentation that make our students independent citizens of tomorrow.
Vision
At Geeta International School we believe that "Every child is unique and worthy of respect." They have a right to enjoy their childhood and we should treat each and every child in a way that enjoying his childhood he prepares way for his adulthood. The entire team of G.I.S. thinks to give back to the city, their best, because whatever we have attained from our city, the pleasure of giving back is enormous.
ELIGIBILITY
Class Play Group- Age 2+.
Class Pre-Nursery- Age 3+.
Class Prep 1 – Age 4+.
Class Prep 2 – Age 5+.Class 1st _ Age 6+. And onwards……..